The studiopress geensis theme framework is very popular these days, you can see a lot personal blogs, business websites, portfolio websites and even photography websites are using studiopress wordpress themes. But the theme framework is not for every one, it is not like the default theme, you can edit the theme codes directly on the WordPress admin panel (I mean you know little php and CSS ), but today there is no need to worry about this, studiopress.com released a official Genesis theme guide for Absolute Beginners!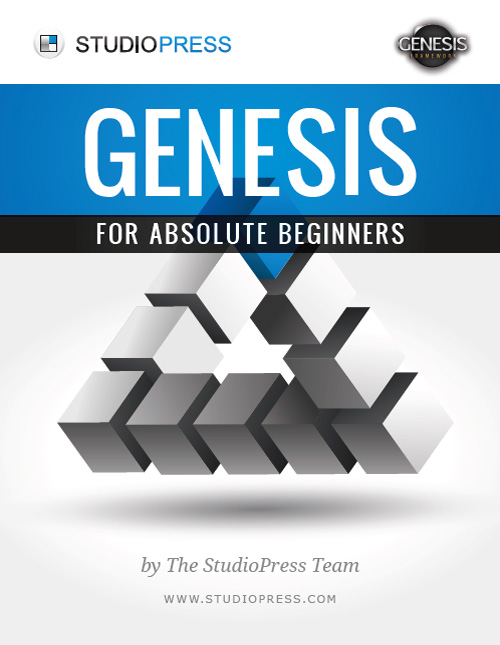 The studiopress team has put together a basic guide for you on how to navigate Genesis (as well as a good bit of WordPress), and get your site going right out of the box. You can customize your wordpress theme easier now if you using genesis theme.
Whether you're just starting out with the Studiopress Genesis Framework for WordPress, or you've been enjoying its power and flexibility for a while, this download should prove very helpful.
The guide is packed with 44 pages of useful and specific instructions on getting started with Genesis, including:
Ever wonder what a functions file is? … Check page 6
Want to install Genesis from inside WordPress? … We've got you covered on page 8
Wondering what the heck all those SEO settings mean? … Find out on page 19
Need a quick tutorial on getting those widgets going? … Head over to page 26
This is also a living document, so be sure to check back often for updates and improvements as Genesis itself evolves with the future web.
Click here to download The Genesis Guide for Absolute Beginners (PDF) 3.3 MB
Don't know studiopress yet? Read the studiopress review here.