More and more people move their domains from Godaddy, and transfer to other registers just like namecheap, name.com, you can find a lot articles on how to transfer your godaddy domains to others domain registers, the most important step is to get the domain Authorization Code.
Usually, you can get the Authorization Code from godaddy just click the Send Authorization Code Email button, and it will say " We will send an email message containing your Authorization Code to the Administrative contact for this domain."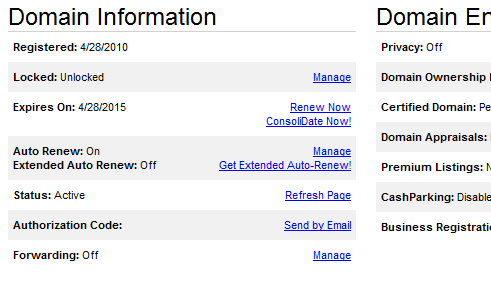 However, you can't receive the Authorization Code from godaddy, it seems that godaddy want to stop people moving their domains, they delayed to sending the Authorization Code. I want to transfer some of my domains, but I can't receive the emails from godaddy which contains the Authorization Code, but I can receive other emails from godaddy! Absolutely, they don't want me to transfer the domains.
Here is another way that you can get all your domains Authorization Codes, there is no need to send the codes by email! You can finish in 1 minute.
How to get the EPP code (Authorization Code ) from godaddy
Log in to your Account Manager.

In the My Products section, click Domains/Domain Manager.

From Tools, select Exportable Lists.

Click Add New Export. The Generate Exportable List window displays.

For Select list type, select All My Domains, and then click Next.

For Select data to export, select Authorization Codes, and then click Next.

Do the following, and then click Finish:
Select file type — Select the type of file you want to export: CSV (Comma Separated Values) or XML (Extensible Markup Language). Select Compression — Select GZ to create the file in compressed format. Otherwise, select None.Name — Enter a name for the file.

It usually takes less than a minute for the report to generate. You can just hit the refresh button every so often and that will provide you with a list of all of your domains with authorization code.


Please make sure your domain is unlocked.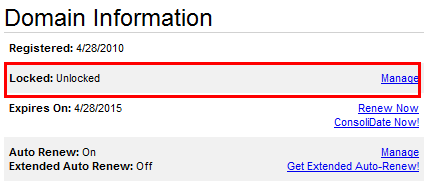 That's it. Very easy. Enjoy.
Update:
Wow, it's really that the godaddy want to stop us transferring the domains. I have sent an email to the support, they replied me like this:
"Thank you for contacting Online Support. I understand you are having issues receiving your authorization code. I would recommend checking your domain name contact information as the authorization code will be sent to the administrative contact for your domain."
Shit. Go ahead and move your domains following the steps I told you. I have moved most of my domains.