Just a short notice. We have never changed the layout when the site launched, yes, we use a free WordPress theme before, and I love the layout very much. The free WordPress theme named KeKo, if you love it you can download it here.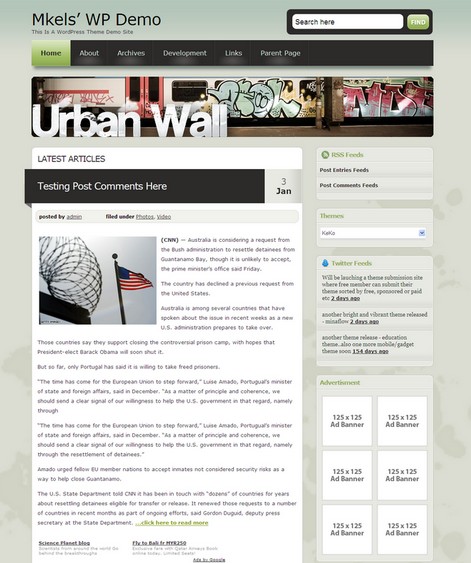 As I have said several times this year already, there is a lot of 'moving forward' going on for us in 2012. And, this site is no exception with a new look! After some days work, we create this new WordPress theme, and we named it "Dobeweb", the same as our domain.
We will add new fresh content in the near future, and the content are focus WordPress. More and more people use WordPress these days, more content about WordPress is needed. On our site. We have changed our site's structure already, changed the categories, deleted unrelated categories, add new categories, no matter what, we just want to focus on WordPress, including: free WordPress themes, premium WordPress themes, best WordPress themes, WordPress plugins, WordPress theme reviews, WordPress theme and plugins coupons, WordPress hosting, WordPress tricks etc.
At last, do you love this theme?