Me'gusta is a powerful and flexible WordPress theme from BizzThemes with drag-&-drop functionality. You can Build your website in seconds and control every aspect of it. This premium wordpress theme with widgetized layout engine gives total layout and design control. Features include 8 alternative color schemes, advanced design and layout controls, 21 custom widgets, and extensive theme options. This is incredable an easy to use business wordpress theme!
Business CMS WordPress Theme:Me'gusta
This simple easy to use premium cms business wordpress theme uses the most flexible layout engine, currently available for WordPress. There are no templates and no need for advanced short codes, just drag & drop your widgets, edit your layout and design any page separately if you want. All options are predefined, so your site is ready to use in less than a blink of an eye. Just activate your theme and set default widgets & layout grids or start on a clean canvas, however you prefer. All biz themes use simple and powerful design controller, but this one has taken a step further, so you now have support for all custom fonts, backgrounds, borders and colors, wherever you like.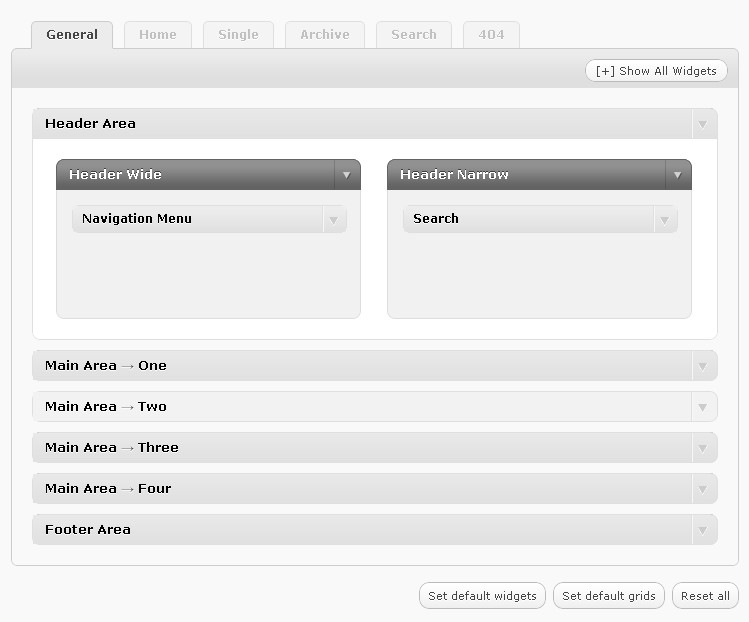 This new wordpress Theme is very fast as there is no unused code and queries from database are cached. Your site will never load html elements you don't have control of and will execute most of the JavaScript inside footer. There is no need for custom templates and you may use all theme widgets multiple times, even on a same page. Build your custom product listings with a nice looking sliders and get creative.
Even though all existing WordPress widgets are compatible with Layout engine, we integrated more than 20 advanced widgets that are reusable and more than enough to build anything you need in a website.
Features
8 Alternative Colour Styles
21 Advanced Widgets
Advanced Design Control – simple and powerful design controller, support for all custom fonts, backgrounds, images, borders and colours etc
Ready for use in 30 seconds – All options are predefined, just activate your theme and set default widgets & layout grids or start on a clean canvas
Multiple Sidebars, Portfolios, Blog on a Single Page – use all theme widgets multiple times, even on a same page
Extensive Theme Options – options you need to control every aspect of your site. Change layouts, colours, fonts and add customized widgets etc
Automatic Framework Updater
Add additional grids into layout engine
Branding Control – option to control theme branding: add your logo into footer, control back-end branding and even rename the theme
Total Layout Control – option to arrange your layout modules the way you like
Integrated Pretty Photo Script – all images and Flash videos pop out in a beautiful light-box window
Very Fast Loading – no unused code and queries from database are cached
Contact Form Widget
Query Posts Widget – displays any post type just the way you want it
Ajax Pagination
Nested grids, multiple columns, unlimited number of hierarchical levels
Prices
Standard: $69
Developers: $99
Demo / Download

If you want to buy this business wordpress theme, why not use bizzthemes coupon code to save? You can find valid bizzthemes.com discount code here. If you building auto-blogs, you may love the wp robot plugin, and you can use wp robot discount code to save.
Do not love this cms wordpress theme, check out the studiopress themes!