WordPress is a simple easy use blogging script, but, with the development of designs and coding, the wordpress is no longer only a blogging tool, but also this is a cool CMS!  No matter what kind of function other cms have, with wodpress plug-ins, this cool php script can do! The head of the Web Spam team at Google Matt Cutts recently declared that WordPress as the best blogging platform in terms of search engine optimization, WordPress automatically solves 80-90% of the mechanics behind SEO, making your site easily crawlable by search engines. A lot webmasters use wordpress to create websites and get tons of free traffic from search engine.
(click the images to load the example websites)
Here are some examples of Corporate Websites use WordPress as CMS, this means WordPress can easily be transformed into a full-featured content management system, you are free from coding and do more on designs!
---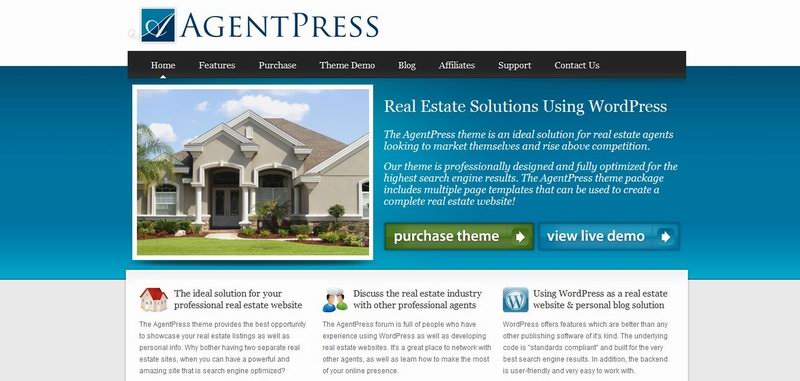 This is a company website which sell Real Estate wordpress themes. It's simple and clean. A very good wordpress theme for company website.
Camacho Cigars company Website that using WordPress
---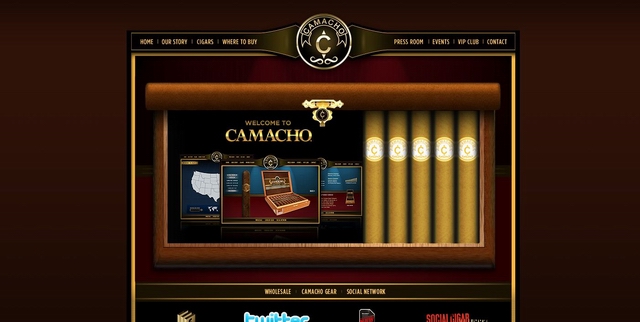 This is really cool website in good designs, and you can not believe that this is is using wordpress!
The Camacho Cigars company site architecture is completely un-blog-like. For example, the "Our Story" page contains subpages ("History of Camacho," "Tobacco in Honduras," and "Production Tour" linked with icons from the page itself. These are icons of the "orignal" CMS have, but wordpress also can do this task! Other pages on the site include a page detailing their cigars, a "Where to Buy" page, a "Press Room" and a contact page. This is another site that does well by linking their social network profiles right from their home page.
WordPress themes for company website: Gaijin Film & Sound
---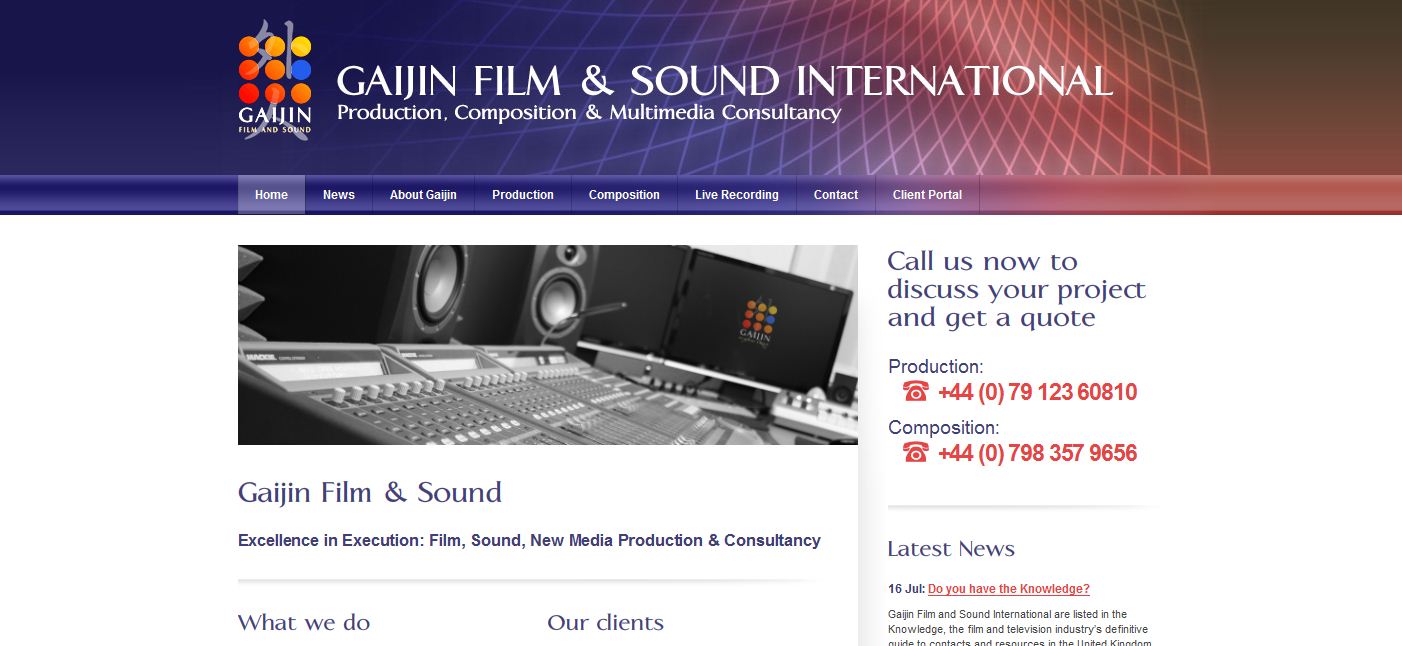 This is a Film, Sound, New Media Production & Consultancy company, another simple clean company website that using wordpress as cms, their home page offers up basic information about the company, including contact information in the sidebar, a list of services, and an abbreviated list of clients.
WordPress business theme: E-commerce website that run on wordpress:Eye-Fi
---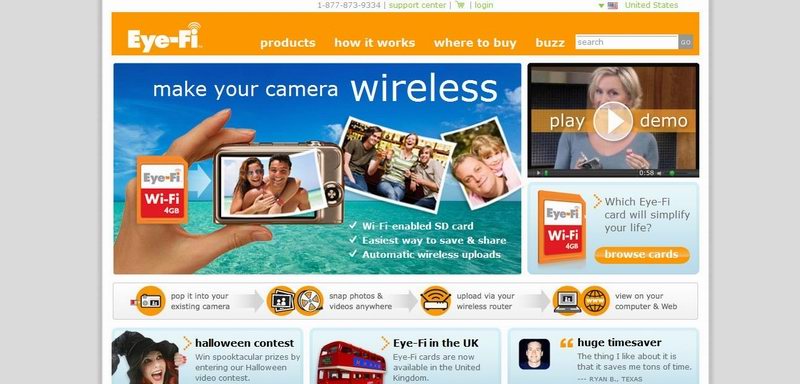 This is a good example of company website that use wordpress as cms.
Eye-Fi is a company that provides SD cards for digital cameras with built-in wifi for transferring photos to your computer. The site has an excellent layout that is at once visually interesting and easy to navigate. There's no blog on the site, only pages that offer up information about the products, including where to buy and how they work. Overall, it's an excellent example of a WP-powered site.
E-commerce Website using wordpress: Table Talk
---

Table Talk is an online store selling dining furniture, tableware, and similar products. The home page features a product gallery with rotating images and the product pages show products laid out in a grid format. The site was built using the WP e-Commerce plugin for the online store functionality. E-commerce plugins greatly increase WP's ability to be used as a CMS for virtually any kind of site.
Company Website that using WordPress:TP Hire
---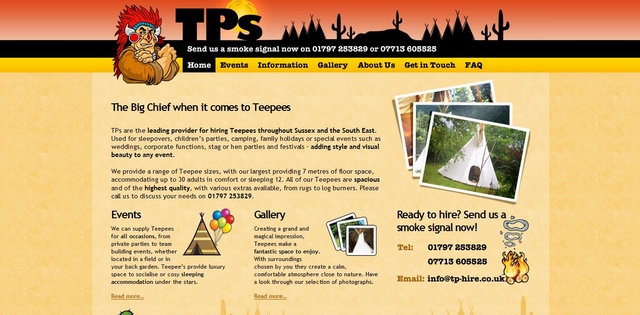 This webiste is a teepee rental company serving Sussex and South East England. This site is actually a great example of company that using WordPress as a CMS. In addition to the standard pages found on most business sites (news, information, about us, etc.), there's also a really great gallery page that uses the Lightbox formatting for viewing larger images and the option to view images in a slideshow. The layout of the events page is also an excellent example of how pages can be thoroughly customized within WP to suit the needs of the individual site.
Innovative uses of WordPress as a CMS :Search Inside Video
---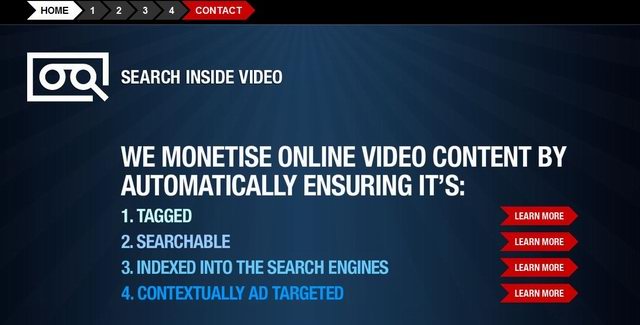 Do you believe this is a website that run on wordpress??
This is a great example of thinking outside the box in using WP as a CMS. Search Inside Video is a service that provides searchable transcripts for online video content.This cool website is one of the more innovative uses of WordPress as a CMS . The design overall site is very simple, basically consisting of one long page with anchor tags for different content. Not exactly a revolutionary idea. But the implementation of it is very slick.
E-commerce business website use wordpress:KMX Karts
---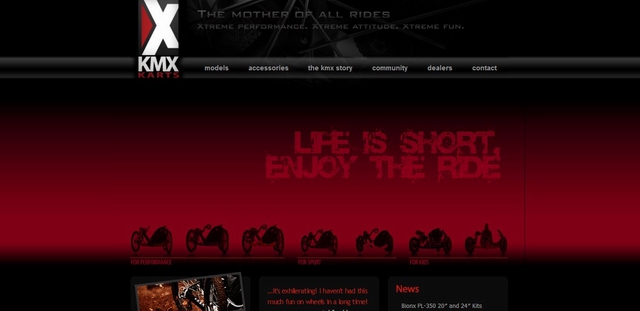 More and more company are using wordpress to create their websites!
KMX Karts offer new innovations in precision engineered performance & sports recumbent trikes for all age groups and abilities.
The home page bears no resemblance to a blog, with the exception of the presence of a somewhat blog-like footer. The site includes a number of different kinds of page templates. There are pages for the different Kart models, pages for accessories, and pages for general company information. Each type of page, because they have their own unique functions, is slightly different from the other pages. The theme, though, is consistent throughout the site. The e-commerce aspects of the site are powered by the Shopp plugin.
A restaurant Website that using wordpress:
---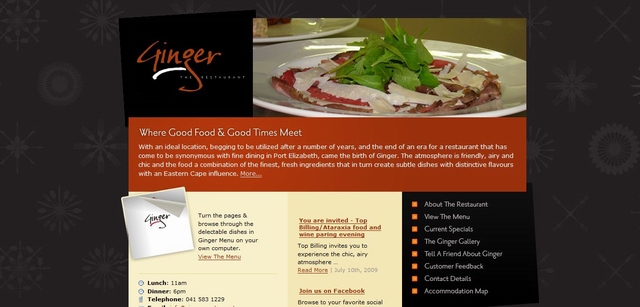 This is a good example of using wordpress as CMS. I have seen a lot restaurants use other CMS to run their websites, but most of them are difficult to use, no good at seo etc, this restaurant website looks so great, more better than others
Ginger is a restaurant in South Africa. The overall site design and architecture are very simple while also being very attractive. The home page offers up basic information, including their hours and phone number. Other pages include more information about the restaurant, an online menu, and a gallery of the restaurant and their food. The gallery uses the JavaScript Thickbox functionality for displaying photos. There's also a slideshow in the header of their offerings.
Cool WordPress CMS theme: Executive Warfare
---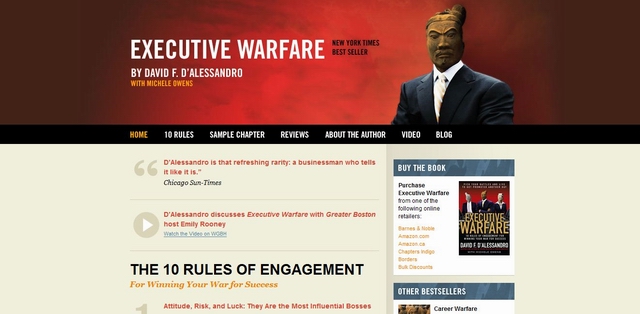 This is the site for Executive Warfare, a book by David F. D'Alessandro with Michele Owens. The basic layout of the site is very simple, as is the site architecture. The home page features some basic information about the book as well as a couple of sample articles. Pages contained on the site include a sample chapter, "10 Rules", Reviews, an "About the Authors" page, and a video page.
Do you want to do business online? The very first step is create your professional website, no matter what kind of CMS you want to use, recommended you use wordpress and choose high quality wordpress themes. The studiopress is a good place to choose your wordpress website templates, you can ask their supporter to redesign your website.