The wordpress is the most popular blogging platform available on the internet these days.I have used other blog, and find the wordpress is the best.It's easy to manage and have a lot wordpress fans, full of wordpress plugins and beautiful wordpress themes. Just because of this, some senior blogger want to use wordpress as their CMS (content manage system) to set up a website.The most CMS recently are Magnolia, Plone, Joomla, Drupal,etc. There are tons of themes available for WordPress as a cms. With a couple of tweaks and plugins, WordPress can function as a full fledged CMS. On top of that, most of the new start-ups these days select WordPress as their CMS setup.Here are some free wordpress cms themes for you.
Update:2010-03-18 More High quality CMS wordpress Themes: 80+ Best CMS WordPress Themes for Business Websites/Blogs
Update:
WordPress Magazine Theme :Mimbo Magazine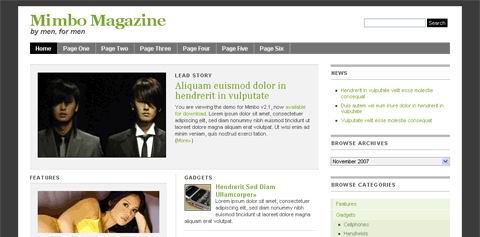 The Mimbo is a magazine style WordPress theme which makes extensive use of WP's template tag system to create a non-traditional layout. Mainly it exists as a clean, grid-based starter layout for designers to install and style to their own liking. Best suited for news sites.I have used it, and find it is a little hard to install this new cms theme.
Download this free wordpress cms theme/Demo
WordPress Magazine-Styled Theme : Linoluna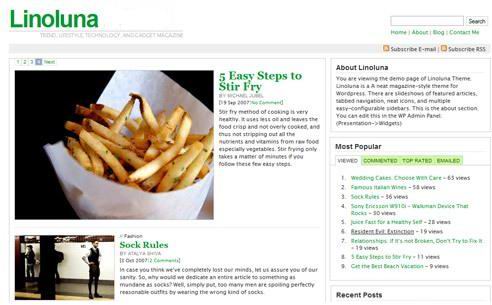 The Linoluno is a gorgeous looking wordpress cms theme where the content is presented in a very pleasing way. You have a featured post column in the front and other posts below it, carrying a description and a picture alongwith. The theme use the WordPress' template tags quite extensively but still, it is very easy to use.
Download Magazine-Styled wordpress theme/Demo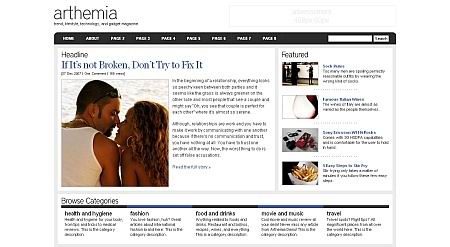 I love this beautiful neat wordpress template most.Arthemia is a true wordpress CMS theme! It carries a featured article space, a beautiful navbar and good placements for advertisements. In the middle of the front page, Arthemia has a nice blue-and-black category bar which will help your readers exploring you site. At the bottom, Arthemia is outfitted with a must-have section, a three-list of favorite posts.
WordPress Magazine Theme :iNews-v2 (in Chinese)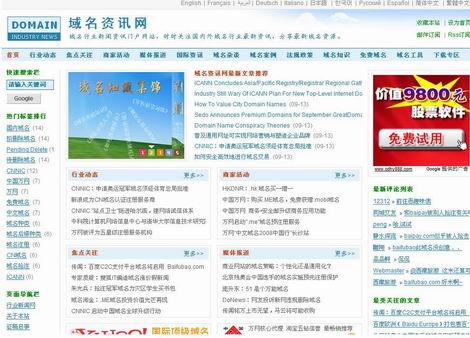 This is a simple Chinese wordpress cms template, if you understand Chinese, you may like this theme. As I know, most of the cms themes are using a lot plugins, but you can use this theme without any plugins. you can have a try.
Download/Demo
WordPress CMS Theme :WordPress Magazine theme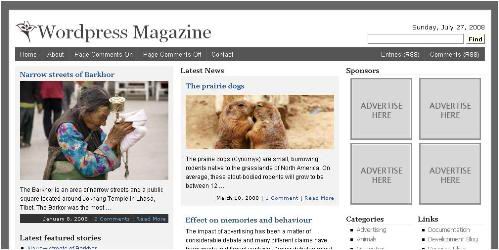 If you liked WordPress Magazine theme, you will love that one.A feature rich theme which will power your CMS setup. Carries a dropdown navigation, is widget capable, can easily be monetized and also has a place for putting up a video!Theme has been tested with 6 different browsers (Internet Explorer 6 and 7, Firefox 1.5 and 2.0, Safari 3.0 and Opera 9.26) and latest WordPress (2.5) version.
Download Preview | WP Magazine (20303)Chinese WP Magazine (Chinese) (2326) (by Qiuzhang)
WordPress CMS Theme :Small Magazine theme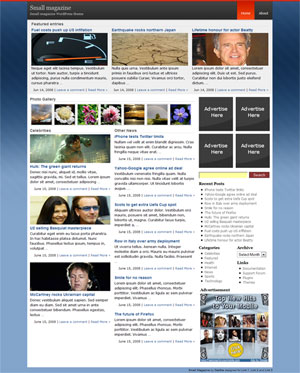 this is the second magazine / news style WordPress theme from Gabfire . Small Magazine is based on his premium theme NewsPro.You must agree with the license agreement before proceeding to download. You are not allowed to edit footer.php. Do not edit any of footer links and keep the links intact.
Download (English) Preview Small Magazine (7745) Download Small Magazine (French) Installation guide
WordPress CMS Theme :The Unstandard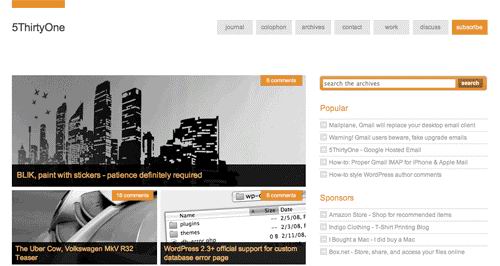 A WordPress theme comprised of a – grid aligned – images for forward facing pages, and clean textual presentation on the inner pages. Two column theme, with a neat a organized front page. Pictures add to the beauty of the theme. The search bar and the nav-bar and nicely designed.
Download/Demo
WordPress CMS Theme :WordPress Grid Focus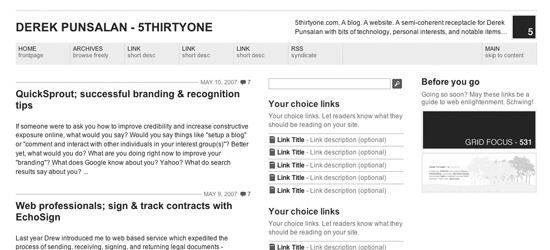 Another great choice for a CMS. It is a 3 column theme, quite minimalistic and elegant to look at. The extreme left column can carry the news on your site, the middle one can show links and reference material for your visitors and the right column can show advertisements or popular content.
WordPress CMS Theme :The Morning After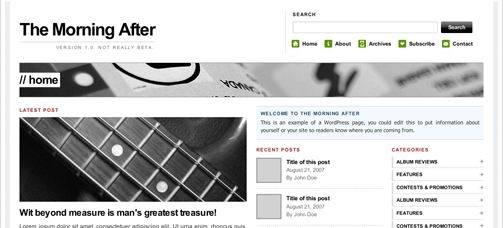 The theme was created based on a brief survey on the WordPress forums about what people would want to see in a unique magazine-style theme. It supports widgets and provides all the features you expect from a kickass theme.
Download/Demo
If you Really do not like those themes, you may try the revolutionthemes.These themes are profasional and very beautiful, but you  have to pay. You can visit their website and may find your loved ones. Click here to visit StudioPress Revolutiontheme website!
Tubular WordPress Theme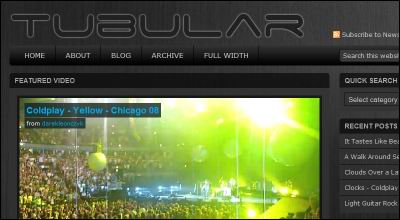 Streamline WordPress Theme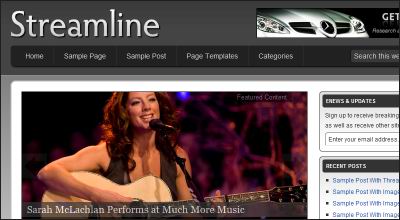 Lifestyle WordPress Theme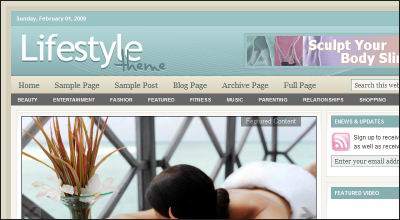 Corporate WordPress Theme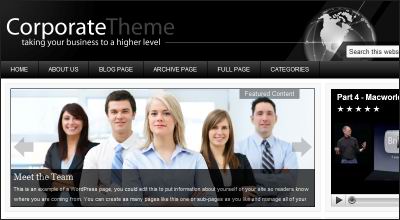 Church WordPress Theme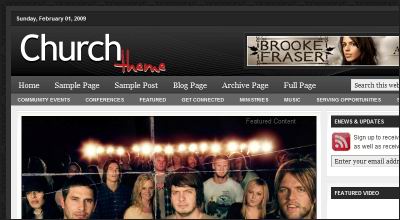 Chrome WordPress Theme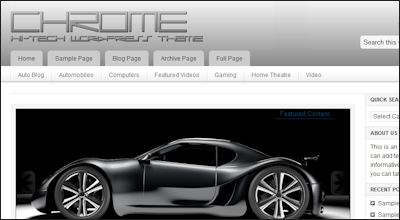 Black Canvas WordPress Theme