Revolution Streamline wordpress theme? No! This is a child theme of studio press Genesis theme framework.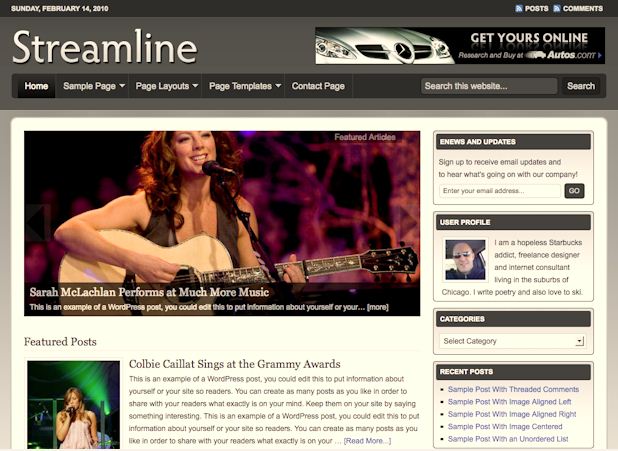 Studiopress themes download
Have you got the studio press cool Genesis theme framework already? Today they released another child theme: Streamline,which is the same as the previous studiopress Streamline premium wordpress theme, but this time,it is a child theme of Genesis theme framework.
Genesis is not only a great way to fast track the development process but a great way to learn how to write better WordPress code and themes.
This was developed to work with the Genesis Theme Framework and can be downloaded by Pro Plus members in the support forum. All others can purchase the Streamline Child Theme package here.
That means there are 4 Genesis child themes released,if you have purchased the Pro Plus All-theme package,you can download all these child theme free and you can download the genesis theme framework and the 14 previous studiopress themes FREE, and of course download future studio press wordpress themes FREE in the future.
---
Pro Plus All-theme members can download these themes without no other fees.
* Agent Theme
* Allure Theme
* Black Canvas Theme
* Chrome Theme
* Church Theme
* Corporate Theme
* Education Theme
* Executive Theme
* Lifestyle Theme
* Magazine Theme
* Metro Theme
* News Theme
* Streamline Theme
* Tubular Theme
* Genesis theme – including all child themes without no fees
The $249.95 is a one time fee and includes any theme updates and future theme releases!
Join the pro plus all theme member now and use BH10 to get 10% off.