1 Column Simple Clean Photo WordPress Theme:Pixel Happy Genesis Child Theme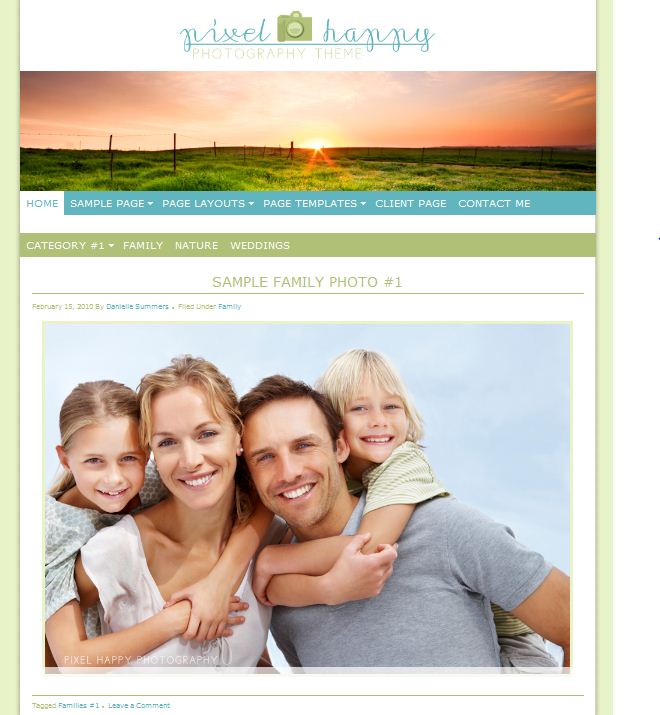 A very Simple,clean wordpress template for photographs from studiopress. This photo wordpress theme is able to display a slideshow below the header, has numerous layouts, and other options which can be managed from the backend options panel.A very good wp template for gallery,family albums, share your photos with your friends!
Here's a screenshot of a sample Client Gallery Page: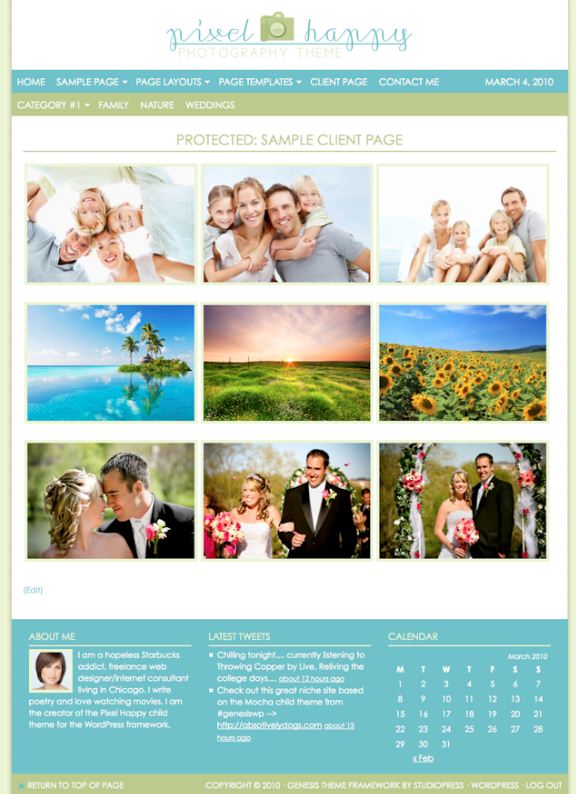 This new Child theme works on the studiopress Genesis Theme Framework and this theme can be downloaded by studiopress Pro Plus members free(join the Pro-Plus member here)in the support forum. All others can purchase the Pixel Happy Child Theme package here.
If you have already purchased the Genesis Theme Framework and any other child theme, you can simply purchase the Pixel Happy Child Theme by itself, otherwise you need the Pixel Happy + Genesis Theme package. That mean there are 6 professional genesis child themes now, and the agentpress.com real estate theme will become a child theme soon. If you are a pro plus member, you can download all these FREE and download future themes free!
The Pixel Happy Child Theme is great for photobloggers – it uses the WP Cycle plugin to display a slideshow below the header and can use the WordPress gallery implementation with jQuery Lightbox For Native Galleries plugin to display beautiful client pages.
Studiopress Discount Code:Save money with Genesis Pixel Happy Theme discount coupon code:BH10, you can get 10% off on this cool image wp theme.
Photographers WordPress Theme, WordPress Themes For Photograph, wordpress gallery theme,gallery wordpress templates.