This is a gorgeous professinonal designed 3-columns real estate agent theme for wordpress. This wordpress theme is with fixed-width, has different colors,a very good agent press theme for real estate agents but could easily be used for a wide range of purposes.
This wordpress theme's 2 level drop down navigation menu looks great.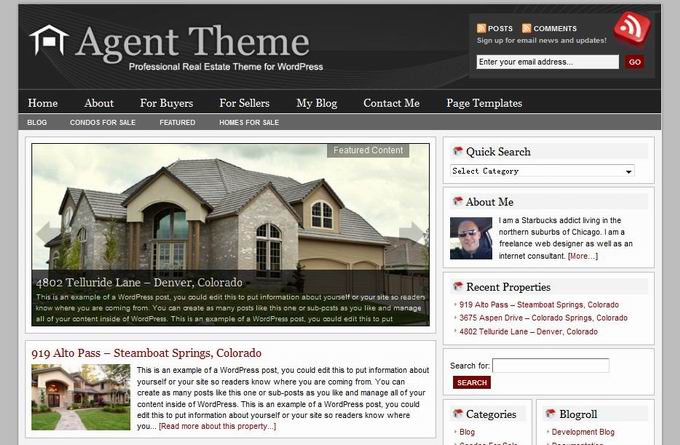 Demo /Download
If you are willing to modify or paid for the services of a web designer to modify this theme it is scalable to your businesses needs. You will also receive unlimited theme support, tutorials for "Do It Yourself" designers looking to learn as they build their sites and a list of professional designers that can help you design, for the less adventurous or resource limited buyers.
a great theme for Real Estate Agents and Property sellers.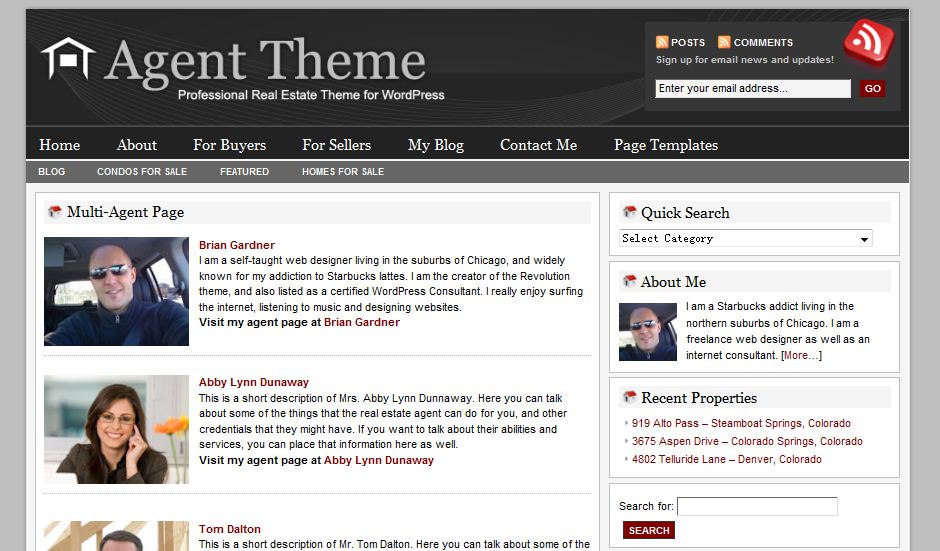 Here are some example sites that use studiopress agent theme
AgentPress Theme Discount Code
Get 25% off use the agent press discount coupon code