Usually, you may search "to download Instagram images" on the internet, then you will get a lot of websites that provide Instagram photos download services, but most of them are not user-friendly for us, most of these sites can only download one image one time.
Today we found a cool Google chrome plugin, which is really easy to use, with this plugin, you can download instagram photos fast and easily!
The Chrome plugin is:  Instagram-Downloader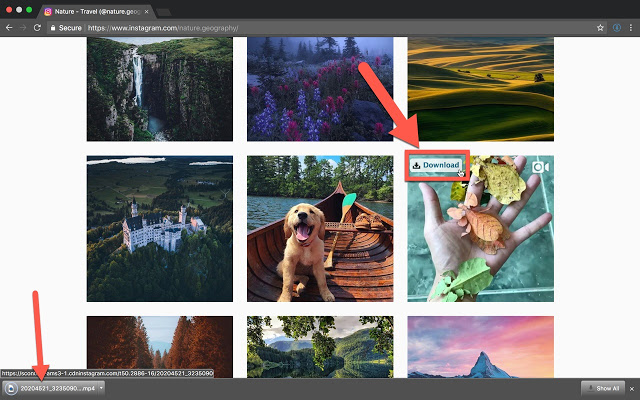 In order to use this plugin, you need to install Google Chrome browser first, then install the Instagram-Downloader plugin.