Save with the latest name.com coupon code. We have posted some blog posts on name.com promo code, some of them are expired. Here are some latest new name.com discount code for you to choose from.
Why I love name.com? Because always you can get a lower price, there are a lot valid promo codes, and most importantly, you can get whois protect FREE!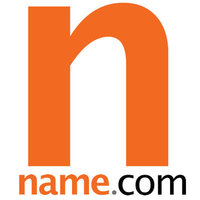 More and more people transfer their domain from Godaddy.com to name.com, if you move your name in this month, you can get big discount, just use the following name coupon code.
Name.com promo code 2012 – 2012 name coupon code
$9.25 com/net registrations & renewals
Code: NEW expires 31 january 2012.
$8.50 COM registration and renewals , $8.50 NET registration and renewals — January 2012 promo code–
Code: HOLLA valid for januay 2012
7.25 COM/NET transfers in & 6.99 transfers for .NAME
Code: DAVIDWALSH expires unknown
Private whois changes-Continue to get free private whois for a limited time
Code: FREEWHOIS Don't know expiry date.
Enjoy these name.com promo code, I have these name coupon code will help you some bucks.