It's a good news for all, the popular wordpress theme framework headway theme 2.0 was released, if you are already a user of headway theme, you can download headway theme 2.0 free now! If you are new to headway, also it's a good time to get it now, because you can get 30% off use headway coupon code until this Friday!
WordPress Theme Framework: Headway 2.0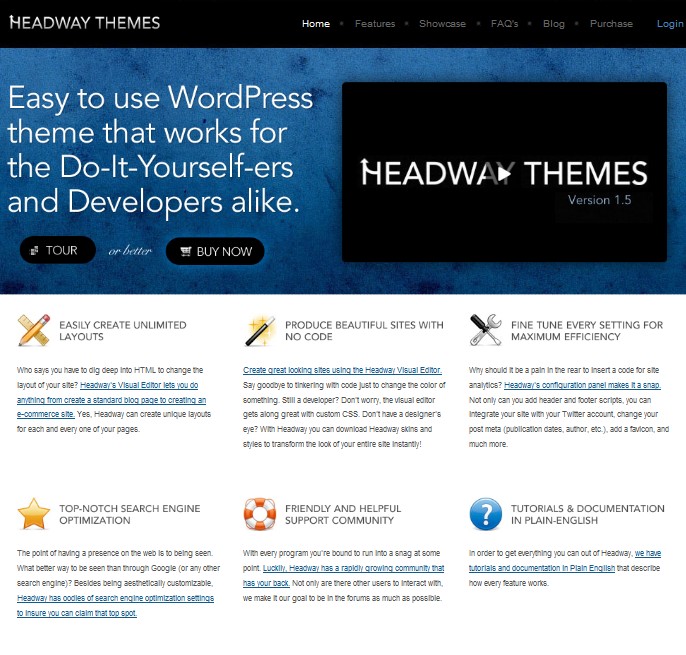 Demo / Download
The new features built into this new version are amazing and really brings Headway to the front of the pack for WordPress Frameworks. The new Quick Start Wizard is going to be a huge tool for people to get their new site up fast. Also for 2.0, we've introduced a completely new "WYSIWYG" text leaf that will make building opt-in and landing pages a breeze. And don't forget, Headway 2.0 fully supports WordPress 3.0's multi-site functionality.
* For headway theme users, you can download headway theme free here: download headway 2.0
* For new to headway theme, you can use headway theme coupon code to get headawy theme 2.0 at a lower price, just grab this headway coupon code to get 30% off:
limited time headway discount code: