If you are looking for a cool slide show plugin for your wordpress based website, the ithemes Display Buddy plugin you may love. With the Display Buddy, you can Showcase Images, Videos, and Text Uniquely and Easily! If you love it you can get it now and use Display Buddy coupon code to save.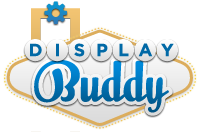 This is really a great slide show plugin for wordpress. DisplayBuddy is a collection of plugins designed to showcase images, video, and text uniquely and easily on your WordPress site in a visually pleasing way. Each individual plugin is designed to allow easy customization controls and ways to put your content groups onto your site with features such as widget and shortcode support. All plugins include automatic upgrades & quality support. You can get this wordpress slider plugin just for $45, and you can get 25% off use DisplayBuddy coupon code if you buy it now.
Display Buddy Key features and benefits:
Showcase your photos and text easily.
Easy customization controls.
Lots of display options in one package.
Top quality technical support.
Shortcode & widget support.
Automatic upgrades.
More plugins added regularly.
This plugin including:
Featured Posts
FeaturedBuddy is a tool to display the latest posts with featured images attached to them as rotating slides. With easy to use controls and stylish animations you can easily display more information to your users in an eye-pleasing manner.
Rotating Images
Rotating Images provides a way to display images in a widget area or shortcode with animated transitions or display randomized static images. Rotate photographs, slides, product images, banners, and more!
Slideshow:
Slideshow lets you display image slideshows anywhere on your site with fully customizable animated transitions and advanced effects. Multiple groups of images may be created for use anywhere on your site. Each group can be fully customized.
Billboard
Billboard provides a way to easily upload and display linkable images in a random or defined order on your site.
Video Showcase
Video Showcase takes groups of video links from Youtube & Vimeo to generate thumbnail images for the videos and displays those images as video embed links on the front end of your site. When a visitor clicks one of the thumbnail image links the video for that link is displayed in a styled thickbox.
Carousel
Carousel lets you display a rotating set of images anywhere on your site with customizable content and effects. Multiple groups of images may be created for use anywhere on your site. Each group can be fully customized.
Copious Comments
CopiousComments displays a list of your top posts with customizable graphical representation when added to a widget or inserted with a shortcode.
Rotating Text
Rotating Text allows you to create groups of different text entries to rotate through by fading each entry in and out. You can display the groups throughout your site by placing them in widget areas or by using shortcode.

Why not download Display Buddy plugin now and use Display Buddy discount coupon code to get 25% off?
20% discount for ithemes: TWITTER

25% off coupon code: THANKS25
Use ithemes coupon code to get 25% off on all ithemes wordpress themes and plugins.