Hi there, if you are planning to build new magazine websites, good news for you, here are 2 new cool stylish,clean,easy to use wordpress magazine themes for you:Templatic Hello theme and solostream WP-Glide Theme.
Templatic Hello magazine wordpress theme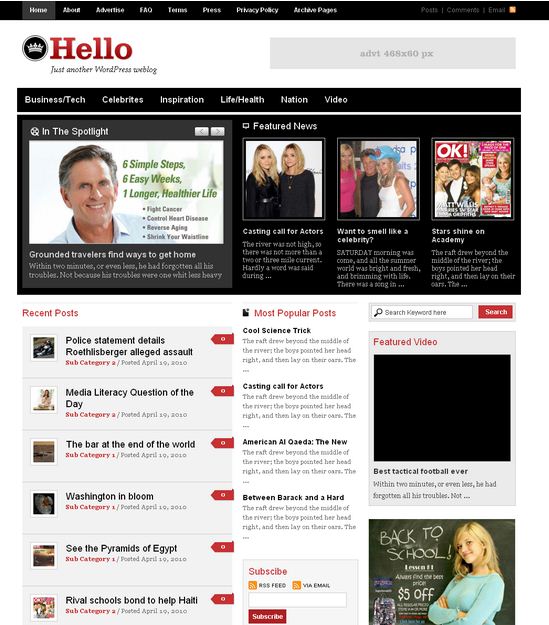 Demo / Download
Hello Premium WordPress Theme. Hello is a latest Magazine Theme in WordPress Premium Themes by Templatic Themes Store. R. Bhavesh released his latest wordpress magazine theme 'Hello', this theme allow you to to create a full featured magazine site and start publish latest news easily. Hello Magazine Theme comes with featured content slider, auto resizing thumbnails and 6 excellent color schemes to choose from.
SoloStream magazine wordpress theme:WP-Glide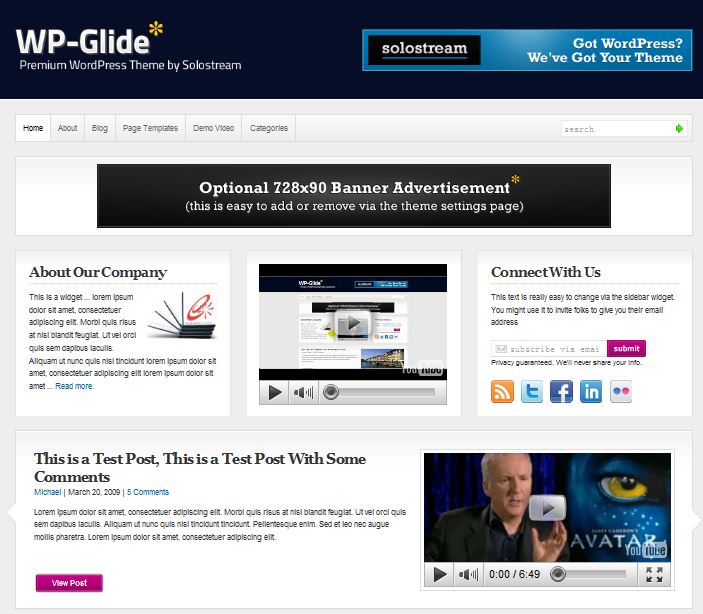 Demo / Download
SoloStream Premium WordPress Theme:WP-Glide, a very cool magazine theme.WP-Glide is a professional WordPress theme that's clean, flexible and suitable for a a business website, blog or online magazine site.