Watch 2009 NBA Playoffs on Line – Live NBA 2009 Playoff  Broadcasts. Today, I find another way to watch the NBA Playoffs online, if you still didn't  find where to watch the NBA playoffs 2009, you can choose this way. –Use the TVUPlayer
The TVUPlayer is a free globe live tv software, you can watch a lot foreign tv online.
How to watch 2009 NBA playoffs live streaming use this tv software?
Open the TVUPlayer, and choose The Sports Channel , find CCTV5 . This channel will broadcast the nba playoff live.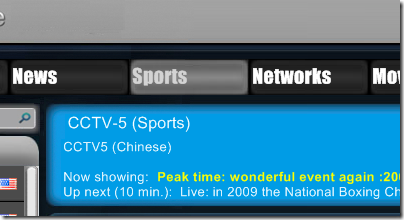 also ,you can check this page for more information on watching nba playoffs 2009 live online.