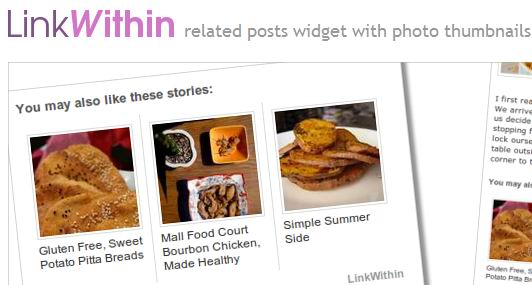 This is a very cool widget for blogspot.This widget can show your related post from your blog.This is linkwithin
Show Related Stories Under Each Story!LinkWithin is a widget that links to related stories from your archive under each story on your blog.
This widget retrieve and index all stories from your blog archive, not just recent stories, making them accessible to new or casual readers of your blog who would not otherwise encounter them.The widget links to stories that are relevant and interesting to readers of a particular story, keeping them engaged with your blog, and increasing your traffic.
Get this cool related widget for blogspot
Install Widget on Blogger

1. Click to open Blogger in a new window, and follow the steps below in that window. Please login if necessary.
2. Select a blog if you have more than one, then click on Add Widget.


3. (Optional) For better performance, Drag and Drop the LinkWithin box under the "Blog Posts" box.


4. Click on Save.



Here is an example

Related Posts Widget for blogger is what everybody is looking for, In Most of the sites we will find only javascript code and HTML tag for related posts widget. After adding the code to your blog , you can see just a list of related posts without any arrows or style css. Visit this Related Posts Widget For Blogger with CSS