Thanks to some recent search improvements of the Pinterest team made, we're seeing some interesting differences in what people are looking for around the globe these days.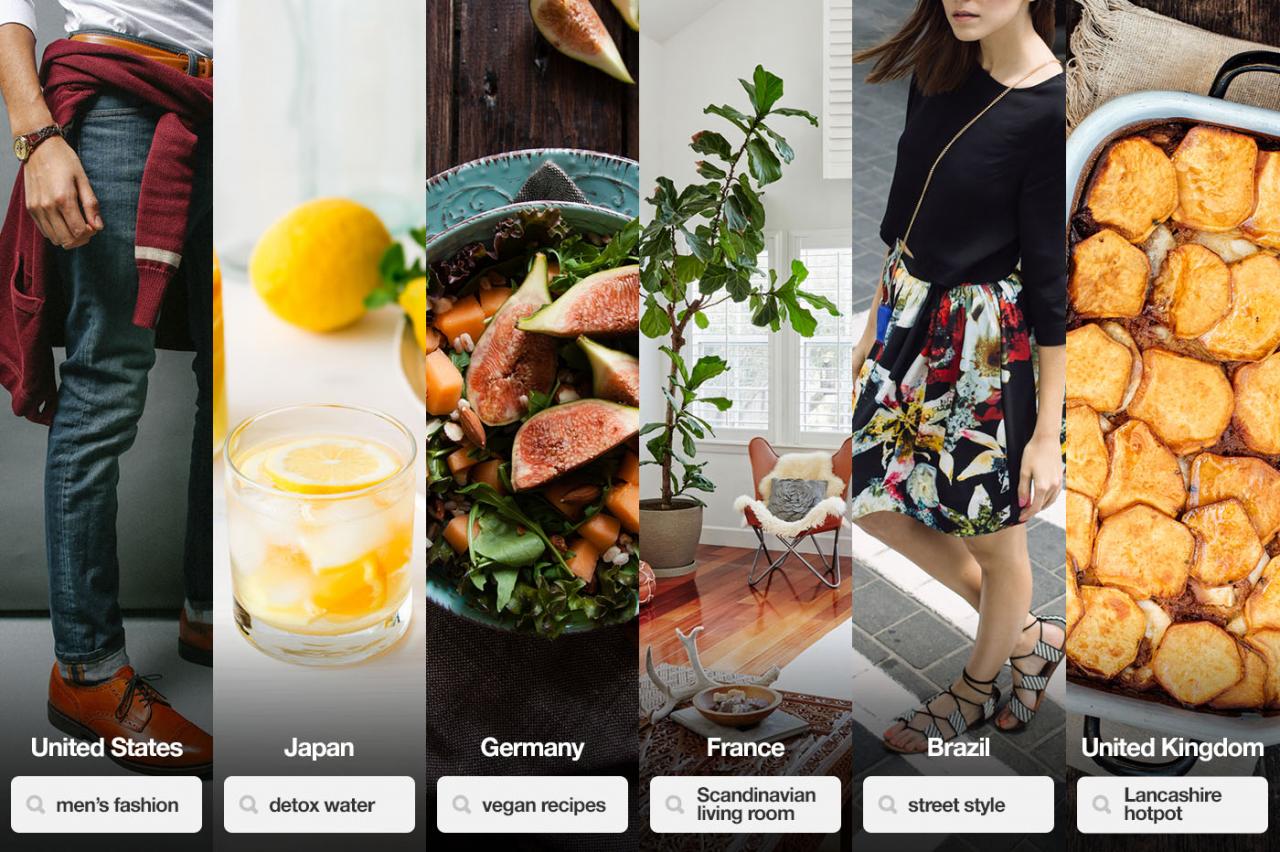 Here I listed the top 10 ideas people are searching for around the world in 2015.
Top 10 searches in the United States
Harry Potter
,
Lob hair
,
Iceland
,
Men's fashion
,
Pallet projects
,
Bathroom storage
,
Small tattoos
,
Scandinavian interiors
,
Vegan recipes
, and
Alice in Wonderland,
pixie cuts
(this being the book's 150 anniversary!)
In the United Kingdom
In Germany
Crafting with kids, Sewing patterns, Sloths, Thermomix recipes, Filofax, Sun rooms and winter gardens, Baking bread, Racing bikes, Vegan recipes and Watercolor tattoos
In Japan
Eggs benedict, New Year's cards, Detox water, Glamping, Botanical, Marsala, Cheese fondue,Christmas decorations, Lifehacks and Wedding welcome boards
In Brazil
Natural makeup, DIY decor, Tapioca, Braids, Street style, Men's bracelets, Men's haircuts, Small kitchens, Summer drinks and Delicate tattoos
And in every corner of the world
We've also noticed some new trends that are spanning the whole globe, from vegan recipes to all kinds of tattoos, and Scandinavian everything. The word "ideas" also cropped up over and over in our list of global search terms, which makes sense because really that's what Pinterest is all about: Discovering everyday ideas to try.
We hope these give you some ideas of your own to try in 2016!