The BackupBuddy plugin from iThemes is really a fantastic WordPress backup and restore plugin, I really enjoyed this plugin, although this is a premium plugin, it DO save you a lot time backup and restore your site!
Do you backup your site frequently? How do you backup your site, and what tools you use? Before I use the BackupBuddy, I use free backup plugins, but all of them are just bakcup the database, how to backup the themes, plugins, and uploaded files are really a big problem for me. What I do is use FTP to donwload all of files and backup them on of local PC (you can follow this tutorial to learn how to backup your wordpress site. ). I'm not a Linux guru, I don't know how to use SSH, VI etc, if you know SSH, VI, you can backup and restore sites just use commands! I met the BackupBuddy one years ago, and this cool plugin solved all my problems! I can use it to backup and restore all my sites files, and it will backup your site automatically.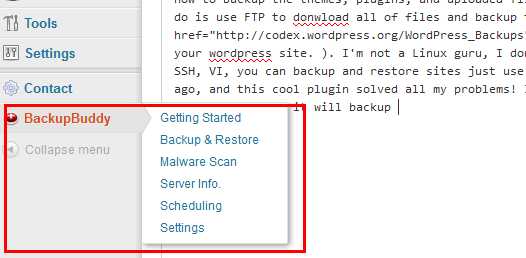 Backup Buddy offers an all-in-one solution for backup, restore, and migration. Back up to your server, Amazon S3 or FTP account, or send backups by email. The single backup ZIP file created can be used with the import & migration script to quickly and easily restore your site on the same server or even migrate to a new host with different settings. Whether you're an end user or a developer, this plugin will bring you peace of mind and added safety in the event of data loss.

Just set up your plugin, then it will help you back up your full site. When you want to restore your site, just upload the backed file and importbuddy, it will help you restore your full site automatically (including WordPress files, themes, plugins, uploaded files, database etc). I moved some sites from one server to another server some days ago, and it really blood easy!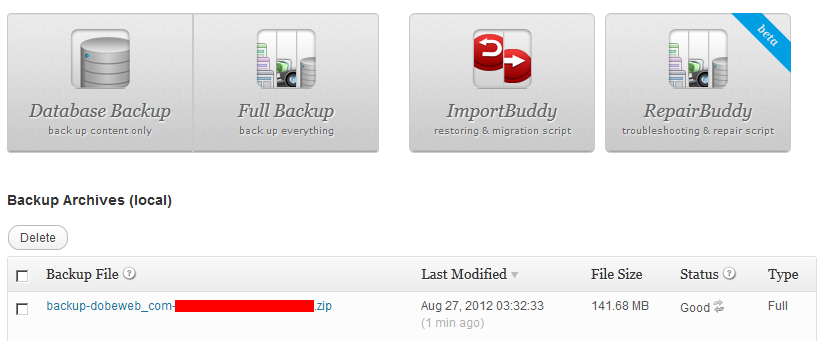 You can download the backupbuddy plugin here
If you want to buy this wordpress backup plugin, you can use backup buddy coupon code to save.
Here is a tutorial on how to use the backupbuddy, enjoy.