If you are looking for a professorial WordPress Portfolio Theme, here is one from theme trust. ?This clean, single page portfolio theme with a sleek style and smooth jQuery effects. An expanding project display and other features will help make your work look even more amazing. This new premium wordpress theme has a single page layout with smooth jQuery effects and automatic scrolling and expanding. Features include custom post types for portfolio management, custom options panel with portfolio template, color controls,custom shortcodes and more.
sleek premium WordPress portfolio theme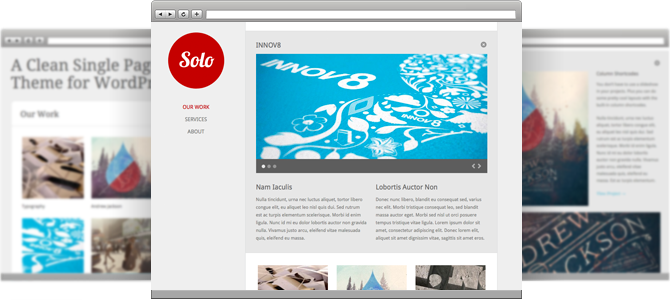 Demo / Download
solo wordpress theme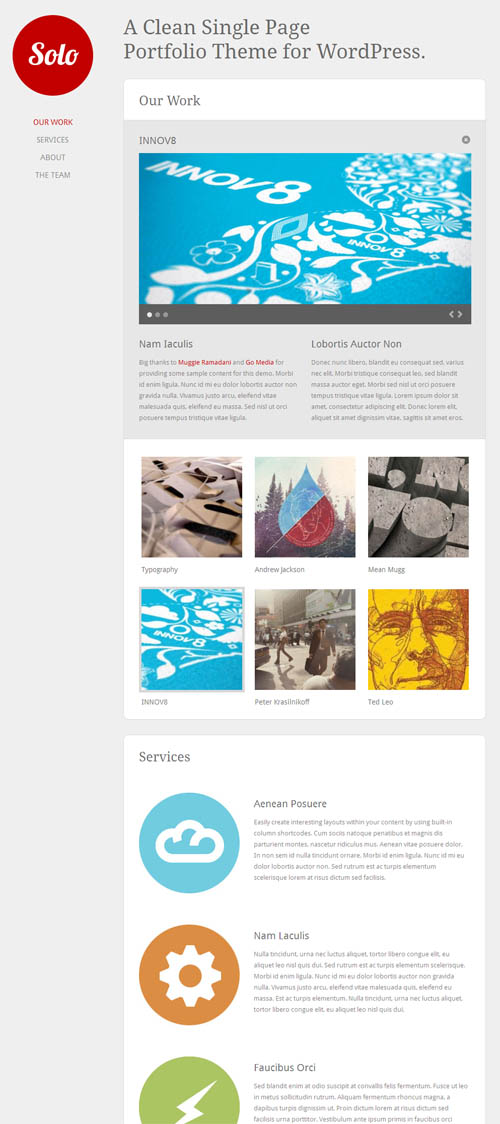 Features
Upload a Custom Logo
Custom Theme Options Panel
Set Your Own Colour Scheme
Flickr Integration
Twitter Integration
Custom Post Type for Easy Portfolio Management
Portfolio Template
Button Shortcodes
jQuery Image Sliders
Smooth jQuery Effects
Widget Ready Footer
Column Layout Shortcodes
WordPress 3.0 Custom Background Support
Price:
$49 (you can get promotion: buy 1 theme, get 1 free)
Demo / Download

There are no valid themetrust discount code at present, but we will update the theme trust coupon code as soon as we get new one. But at present, you can get 2 for 1 promotion, than means you can get 1 wordpress theme free if you buy any one of theme trust premium wordpress theme now! Limited time offer.
If you do not like this theme, you can browse more wordpress portfolio themes here.