World Cup 2010 is coming! If you are a big football fans, why not write download all the World Cup 2010 South Africa news?? Here is a free Football News, Premium Style WordPress Theme for your blogs! Write download, share your pictures with people all over the world!
Features:
Tested on Latest WordPress version
3 columns wordpress theme
Widget ready free wordpress theme
Fixed Width
Cross browser compatible with IE, FF, Opera, Flock & Safari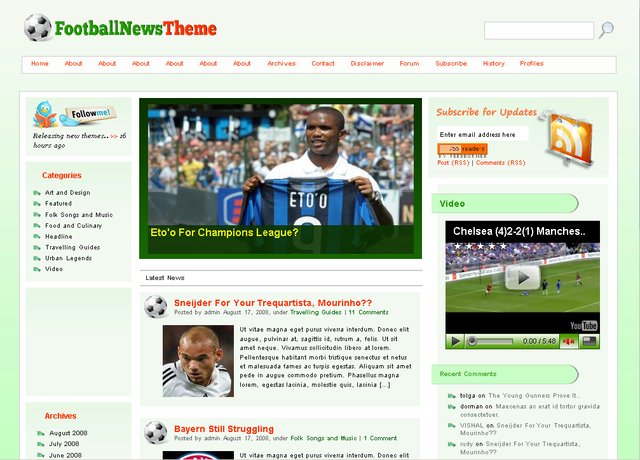 License: Free to use must keep footer intact AS IS
Here is the ESPN's World Cup 2010 TV Schedule
If you are looking for high quality wordpress themes, you can try studiopress wordpress themes and ithemes.com themes, you can use our studiopress coupon code to get 25% off and use ithemes coupon code to get 25% off.