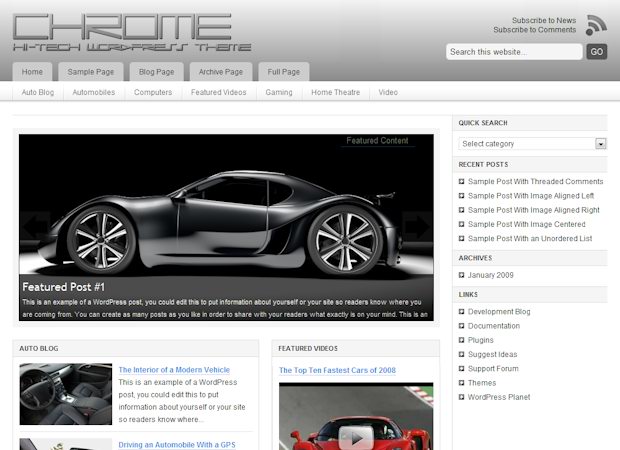 Here is a cool WordPress CMS theme named Chrome Theme from the professional wordpress theme website studiopress.
The default of studiopress wordpress Chrome Theme is a cms car theme, but you can customize it to different style, use on other niches, no matter a blog, company website or others.
This 3-columns cms style wordpress theme is good for autoblogs and technologic websites. More details
====Download ====
Also, this is a cool theme that lets you build up your online portfolio fast.
Here is an example website which use Studiopress Chrome Theme.
Showcase – Astroligi Bladet -Click the image to visit the site.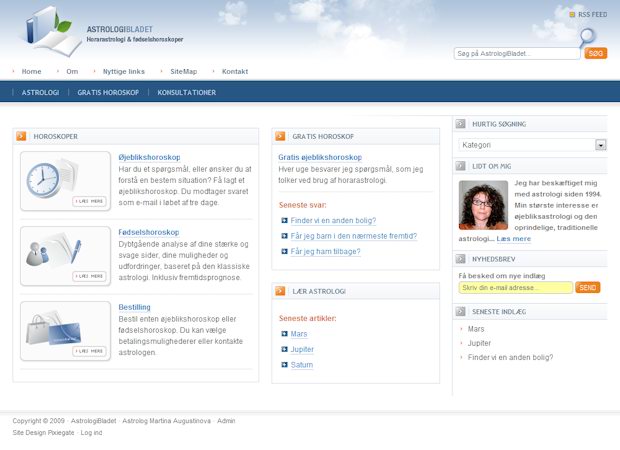 You can see that the Astroligi Bladet site is not a car or auto blog, you can use this wordpress cms theme to other subjects.
If you purchase this wordpress cms template now, you can use the studiopress coupon code to get 10% off,  the promotion code is BH10.Be quick, time limited!
Buy Studiopress Chrome Theme now and use Studiopress Chrome Theme discount code BH10 save 10% !