A review of headway themes  and thesis theme?? Maybe not.
If you want to know how to create wordpress themes quickly and easily, you have to learn something about php,CSS and some other basic HTML, here are some tutorials on how to create wordpress templates by yourself, this is the best one I think. And If you do not want to read the LONG articles, here are two premium wordpress theme generators for you. With these two wordpress theme creators, you can create your own cool unique wordpress themes just by yourself.
There are two popular wordpress theme framework : the Headway theme and the Thesis theme. I have purchased both of these two themes, and find both are really cool! Here are two snapshot of the admin panel.
Headway theme Coupon Code:

As you know, I am a big fan of wordpress theme,I have purchased a lot premium wp themes 😉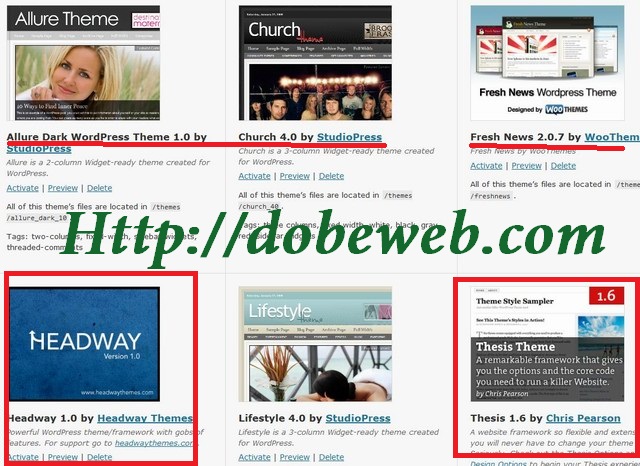 admin panel of headway theme:Click to enlarge the image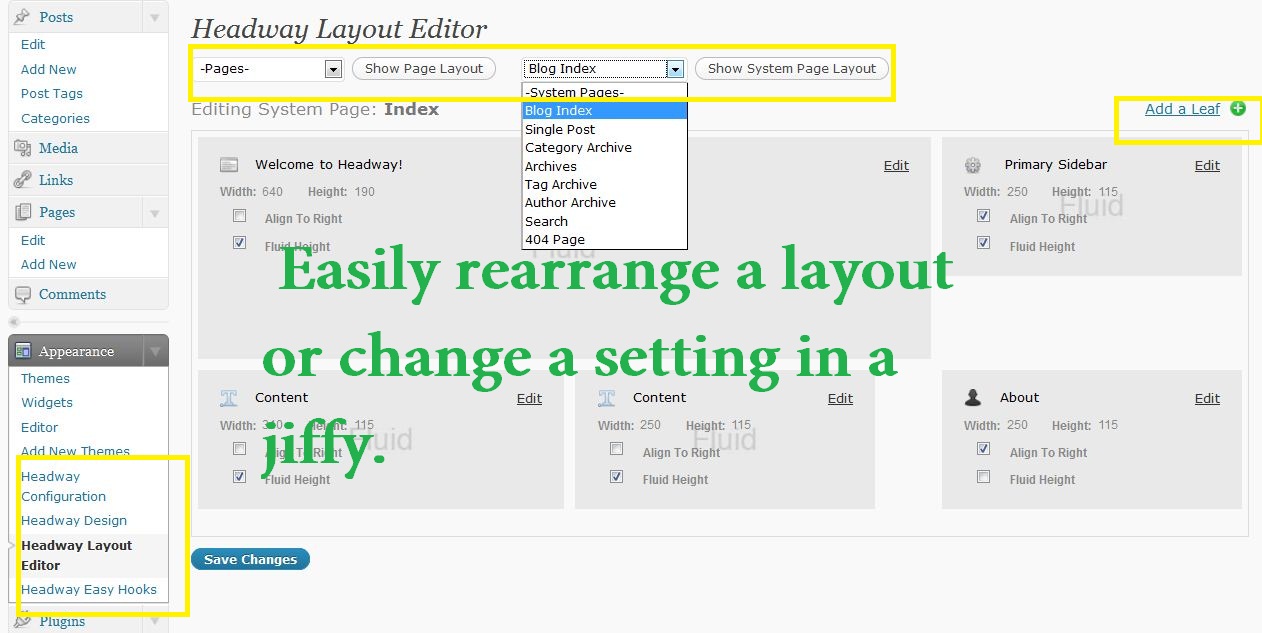 and here is picture of thesis theme: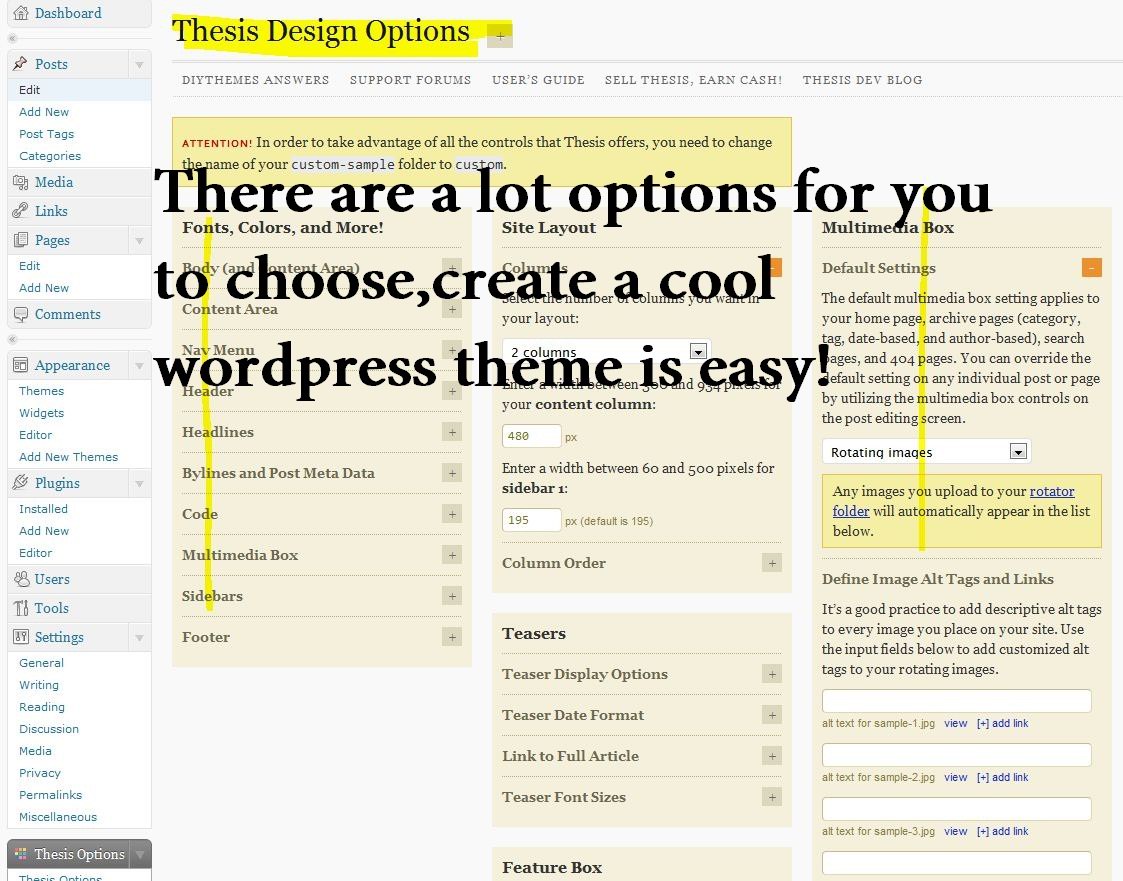 I have used both themes on my other websites, and all of them are easy to use, easy to create stylish wp themes as you want.
More details? I suggest you get more details from the official websites, and they have told you everything.
I am not a good reviewer, so write a good review is hard to me, you can find a lot reviews between these two themes if you googling.
Maybe this is a short headway theme review
Drag and drop easy means unlimited layout possibilities for every page on your blog, table-less layouts,"Easy Hooks" for faster layout/content production,Decide on your fonts for everything—without CSS all visual! Drag Drag Drag ,Design what you want.
Maybe this is a short diytheme: thesis theme review
Option Option Option! There are so many Options for you to choose, you can change anywhere of your wordpress theme! From the Document Head ,Stats Software and Scripts,Navigation Menu ,Post Images and Thumbnails, to Fonts, Colors, Site Layout,Multimedia Box,Framework Options,Teasers,Feature Box, and more.Change what you want.
Which one to purchase? Depends on YOU!
"If you are a DIY blogger and you want to get your paws on that Layout Editor above all else and get a site launched by the end of this month, go with Headway.
However, Thesis has proven itself over the past year to be a stability and SEO powerhouse (which Headway has not yet had a chance to prove), and has a large community with a rich supply of information already out there." – by:rowboatmedia.com
---
Any discount?
I love Headway theme better, and this theme framework is really easy to use, also, you can use the headway theme coupon code 3A92E0EDD9 to save money.
---
---
Read more: Thesis vs iThemes vs Headway vs Genesis